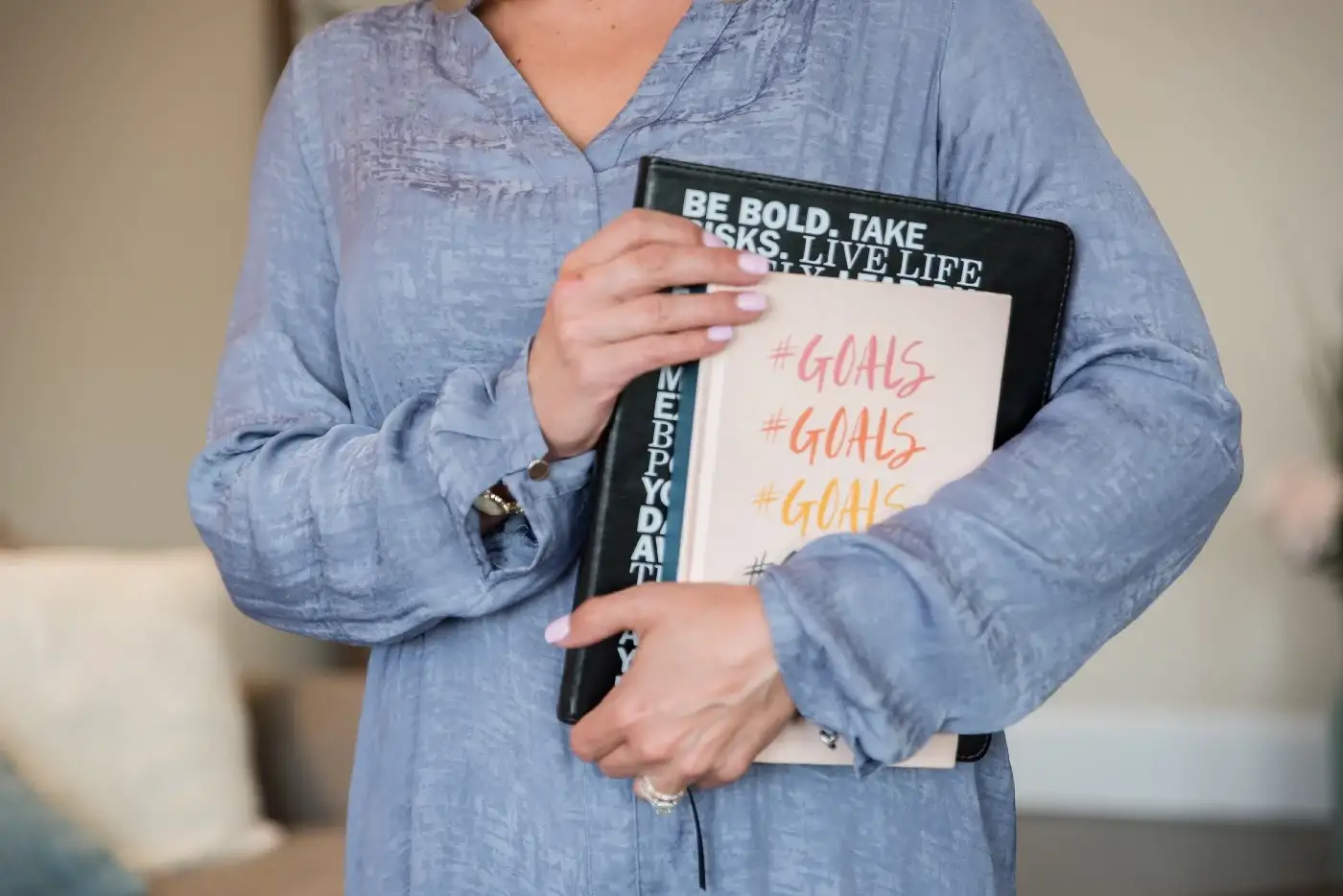 As a fitness and mindset coach, I always hear people talk about the big picture. They want to lose X-amount of weight, they want to run a marathon, they want to feel confident and energized… but the only way to reach those big goals is through small, everyday steps! Read on to find out what short term goals can do for your life!
Reaching Your Goals Doesn't Happen Overnight
I only got to where I am today through hard work and dedication. It took a lot of small, micro-steps to have a life that I love!
This is the same thing that I tell my clients every day. It doesn't matter what your goal is… it's going to take some time to achieve it!
So instead of trying to tackle our huge goals, I help my clients break down their big goals and aspirations into smaller "chunks" or "micro-movements."
Examples of Short Term Goals
Setting short term goals is all about making progress towards your bigger goals. Asana explains that you can get started faster, take daily action, set deadlines, and manage tasks… all through setting short-term goals!
Typically, what short term goals include is something that you can complete in a very short, defined period of time. You can make daily, weekly, and even monthly goals that can help you reach your bigger goals!
Some examples of short term goals include:
Exercising each day this week

Deciding to make your meals at home instead of eating out

Taking the time to meditate and reflect on your day today

Prioritizing a large list of house chores and completing one task each week

Reading one new book each month
Each of these examples can lead you to a bigger goal! For example, if your big goal is to lose 10lbs, a smaller goal would be exercising each day that week!
What Short Term Goals Can You Achieve With A Group?
It's always easier to achieve your goals when you have people to help cheer you on!
Although I do offer 1:1 private coaching, there is such power in being part of a group like my group fitness coaching! Having a community to lift you up and keep you motivated can help you reach your small goals… which will then lead to your big goals as well!
But setting goals isn't just for fitness… It's also about your mindset! If you are feeling stuck in your life and want to feel more empowered, confident, and fulfilled in your life, whatever that may look like, you can find a group to motivate you, too!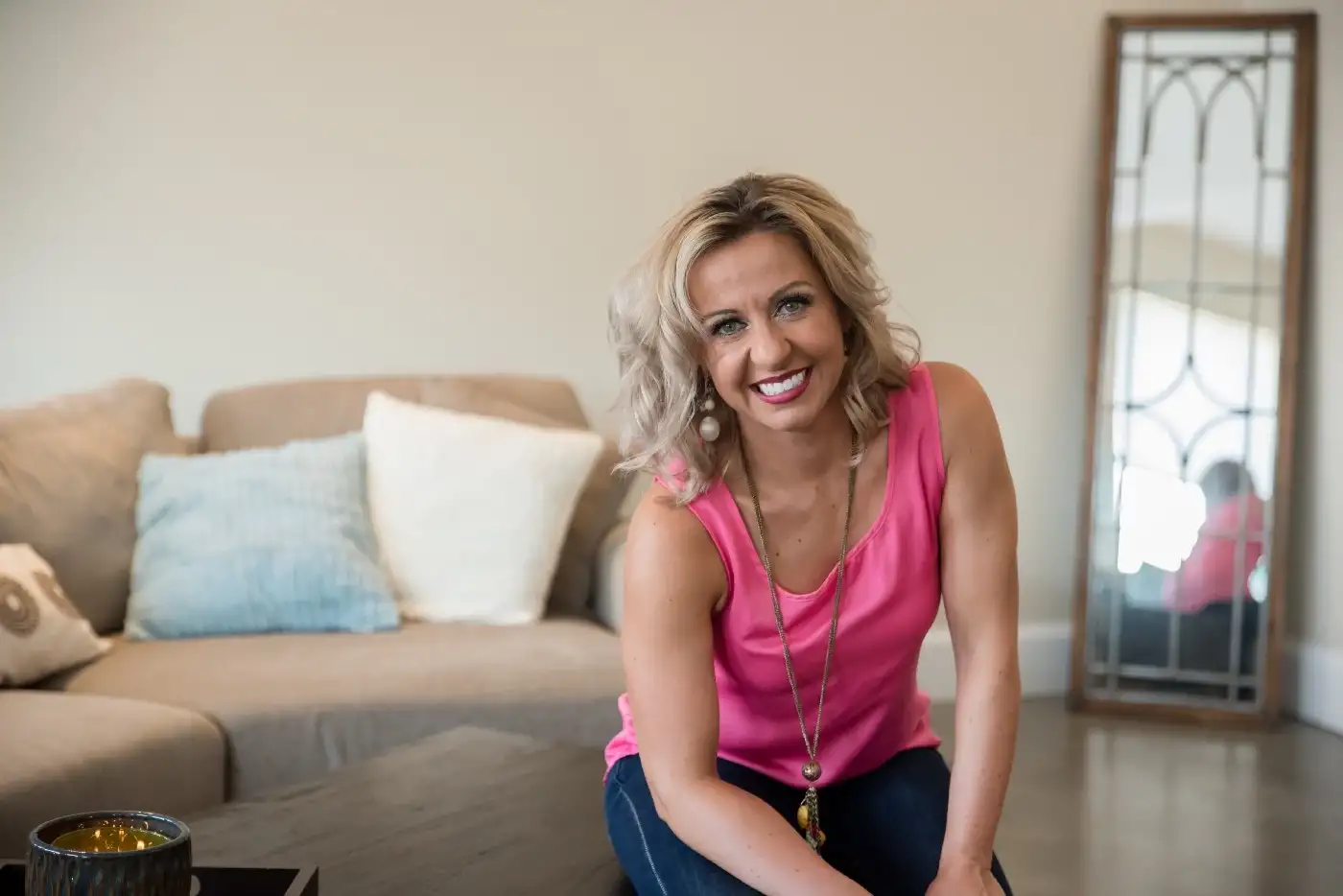 Set Aside Time For Yourself Each Day
If you are feeling stuck, like you want to be a better mom or find more energy, then you need to ask yourself this important question: what is the cost of not putting yourself first?
Pouring into others without pouring into yourself can make finding confidence and reaching your goals so much harder! That's why setting aside at least 34 minutes for yourself each day is so important!
Why 34 minutes?
First, you should include 30 minutes of movement. It doesn't matter if that's running, cycling, or kickboxing… as long as it makes you feel good and gets you moving, do it!
Next, you need to set aside 4 minutes for deep reflection.
Use this time to set intentions, write notes of gratitude, and set your daily priorities. Then, at the end of the day, take another minute to reflect! Remind yourself of the process and journey that you are on!
This is where the Krystal Clear Life Planner comes in. This planner helps you set those intentions and take small steps each day so that you can reach your goals and improve your life!
Start With Small Steps
If you've wondered what short term goals can do for you, look no further! Start taking small, action-filled steps each day and you will see progress towards your big goals, too!
Even if it's just starting with a 5-minute walk around the block or adding more veggies to your diet, you will find that when you fuel your body and make small steps every day, it is completely possible to reach your goals!
If you are ready to set those goals and see the change in your life, the Million Dollar Body Academy is for you! During this unique coaching experience, you get to become more committed to yourself and your health. This is the total package! You will have a jumpstart on accomplishing your goals with the help of me and a group of supportive women at your side.
Make sure you subscribe to the blog for more fitness tips!